LEAF 5'5″ TAKEDA CUSTOMS
続きましてのお引き渡しボードのご紹介はこちらです。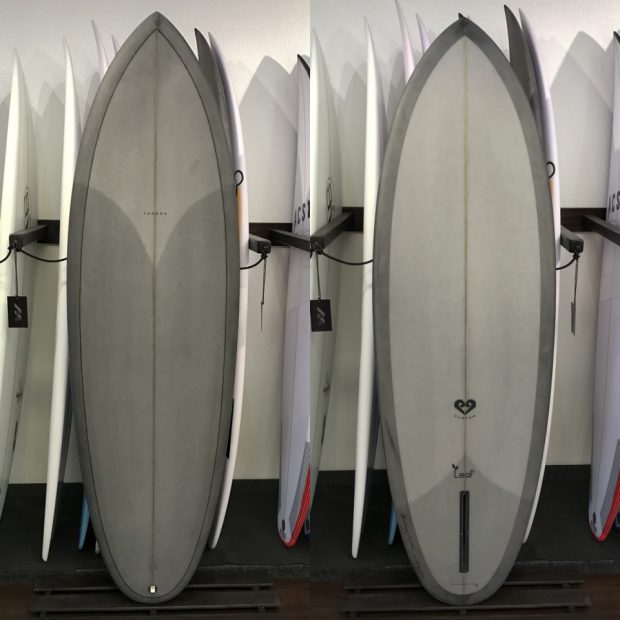 タケダカスタム LEAFモデル 5'5″ 19 1/8″ 2 3/16″ 26.95L
扱いやすいサイズ設定のシングルフィン。
グレーのティント1色両面カットラップ、デッキ面に1周グレーでピンラインです。
"武田(Takeda)"this is my family name. This is my roots. This is Yosh little man part of it belong to many of Takeda clan who mostly I never met before. It was long time history and I never really care about it till then…
While back, whole my cousins and family's were looking for me(because I was quite punk and never grew up with them though they had no idea where I am and what my doing in OZ )and announced my ancestors were Samurai and royalties and at once their nearly conquered entire country of Rising Sun. Thousands years later, the name"Takeda"bumped in serious extinction crisis. I went back to Japan first time in over 6 years and first time met my mom in 19 years had meeting with them. They reckon I am only the man be able to replace the spot at bottom of tree line and they might able to save the Takeda…She told me sincerely over 8 years ago and since then always something burning in my chest. I am still here in Australia and proudly call this is my home, and representing the name of Takeda. My occupation is making and fixing surfboards and go for surfing, and just love it. Everything is going great here and hopefully keep continuing. Life is too short and too fast to regret so just enjoy it most of it.
Just wanted to say thank you to all my legendary mates, we will keep sharing positive vibes and energy to grow up together Hopefully you scoring epic waves somewhere in the world today ,tomorrow and,never ending. See ya sometime guys.
とのことです。
魂のシェイプです。
サイズによって小波でも十分使用できますので、オーダーの際は、サイズ設定をご相談ください。
この度はオーダーいただきありがとうございました。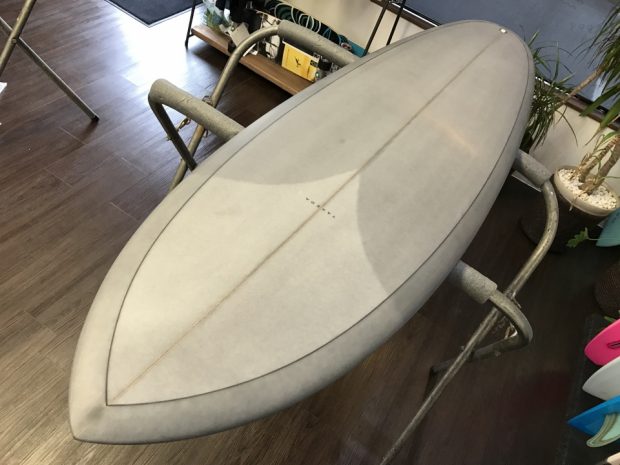 参考